Highlights
1) The Initial Stage of MTN Telecommunication In Nigeria.
2) The Middle Level of MTN Operation In Nigeria.
3) The Current Happening In MTN Telecommunication In Nigeria.
Telecommunication In Nigeria has grown powerful and great in West Africa especially in Nigeria and its powerful growth is all from the palm of MTN Nigeria.
The Initial stage of MTN Nigeria
, MTN came to Nigeria on May 16, 2001, and with all their might and energy they put in to work to change the telecommunication system of service and others. It was all awesome.
MTN initial era in Nigeria greatly did a lot of work to improve their performance and their system of service and because of their great efforts which can not be deny, impressed the Nigerians most and drive many to MTN Network.
MTN Nigeria was very good as it was on the go as it is said to be every where you go.
This earlier stage of MTN in Nigeria could be said that it was very good , their service was excellent and these keeps people going after MTN in Nigeria.
Later on these Leeds to great uncountable Users to MTN Nigeria.
Secondly is
The Middle stage of MTN Operation In Nigeria.
On a brief note, MTN has been the number of Telecommunication in Nigeria ever since with out doubt.
But what happened?
The second largest telecommunication in Nigeria which is Etisalat were on easy float.
But as moments as the learnt the MTN system, they kicked off.
Their system of operation became excellent and their system of service became extremely good.
Through their great efforts which they put in their system of operation is dragging on average scale with the great MTN Nigeria.
Few of the great Etisalat systems of service which they adapt and is creating good name for their Network is 1) when they said recharge N100 a get N75 naira bonus they maintain it, they doesn't give the bonus and comes back to flush it away or slash it.
2) if they say subscribe N100 to get N40MB data plan or other range of it, they doesn't give out their data and still tamper with it. If they have given, they have given likewise so forth and so on.
Thirdly is
The Current Happening In MTN Telecommunication In Nigeria.
MTN is said to be every where you go and is very good, right.
MTN Nigeria But Why?
What happened to the standard service you were given to the User's at the initial stage, what now makes your service team /customer care keeps on lying to their clients or users.
Nobody beg MTN to be given bonus, they concluded by them selves and by their service team to be doing so and it's awesome.
You May Like This :
Seven (7) Things That Attract Pocket Picking by Chidi Young
but what happens? What now makes the MTN, when ever they say recharge N100 to get double bonus which is so called N100 to get N400 double recharge, when one does that, he /she will never enjoy it.
Even when recharged and got the so called N400 double recharge for instance and want to call a friend who reside in one of the listed reachable country with a bonus, MTN Nigeria will still be telling one that there is no sufficient credit to make this call please recharge and try again later.
Secondly MTN Nigeria offers 1.5MB data plan for N1000 for a month but it is unfortunately that most a time if one subscribers N1000 for the 1.5MB, MTN will end up subscribing the person account 1040.0MB.
If one calls customer care for this issue, the fact is that they really care though but they don't know what to lie again because the issue is pure and they really don't know how to twist it.
Join me, chidi young, and I'll personally help you build a second income with top rated SFI—now in its 19th year! Click here to join my team and get started FREE today!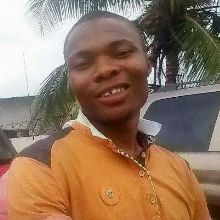 MTN Nigeria But Why?
What happened, the fault is it from service team or from the system it self.
If the system is corrupt, why not format the system then reprogram it instead of making your devoted users to be complaining always or do you think that MTN users don't know more these few fault mentioned. But this is a very good corruption.

Telecommunications In the, MTN and others they keeps on detaching us credits, their subscription plan so forth and so on.

As I drop here MTN Nigeria the mighty and largest telecommunication in West Africa if you still want to remain on top, Amend. The Interest of the users should be the top priority.